Project Type: Concept, branding, packaging & product design.
Client: Dr. Kushman
Status: Finished.
Project Leader: Ricardo Loustaunau.
Team: Carlos D. Olvera, Ricardo Loustaunau. Collaborators: Natbo Photo
Date: October, 2017.
Location: Los Angeles, CA.
Description: Dr. Kushman is a cannabis product brand based in L.A. that seeks to be known and consumed thanks to its quality and design. The identity and typography was created pointing towards psychedelic medical culture with a touch of mystery and luxury.

ES
Tipo de proyecto: Concepto, diseño de marca, diseño de empaque. Cliente: Dr. Kushman Estado: Terminado. Líder de proyecto: Ricardo LoustaunauEquipo de trabajo: Carlos D. Olvera, Ricardo Loustaunau.
Colaboradores: Natbo Photo
Fecha: Octubre, 2017.
Lugar: Los Angeles, California.
Descripción:Dr. Kushman es una marca de productos cannabicos con sede en Los Ángeles, CA. que busca ser conocida y consumida tanto por su calidad como por su diseño. Que el público encuentre en ella algo único. Se creó un identidad partiendo del misterio entorno a la figura del Doctor ya que el giro principal de esta marca es medicinal.
Vape Battery Packaging
Vape Cartridge Packaging
Wax Cartridge Packaging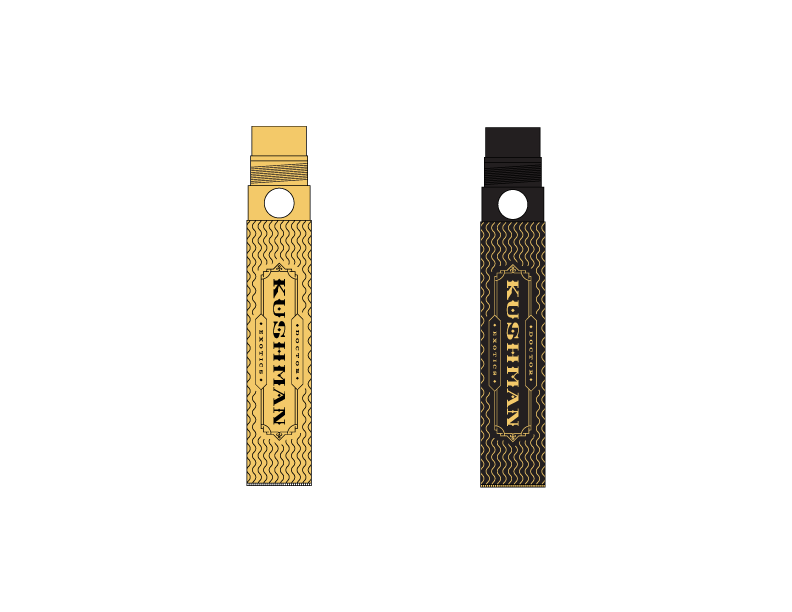 Vape Battery